Reading
At Harpur Hill Primary School, we want children to develop a love of reading.
We have a structured approach to the teaching of reading and aim to develop confident readers who enjoy a wide range of texts.
Children share books as a class, in groups and individually. We work with children to develop their understanding of texts through guided reading and whole class comprehension activities and we use 'Reading Vipers' to focus on the key areas of comprehension. All year groups visit the school library and we encourage pupils to take school library books home alongside individual reading books.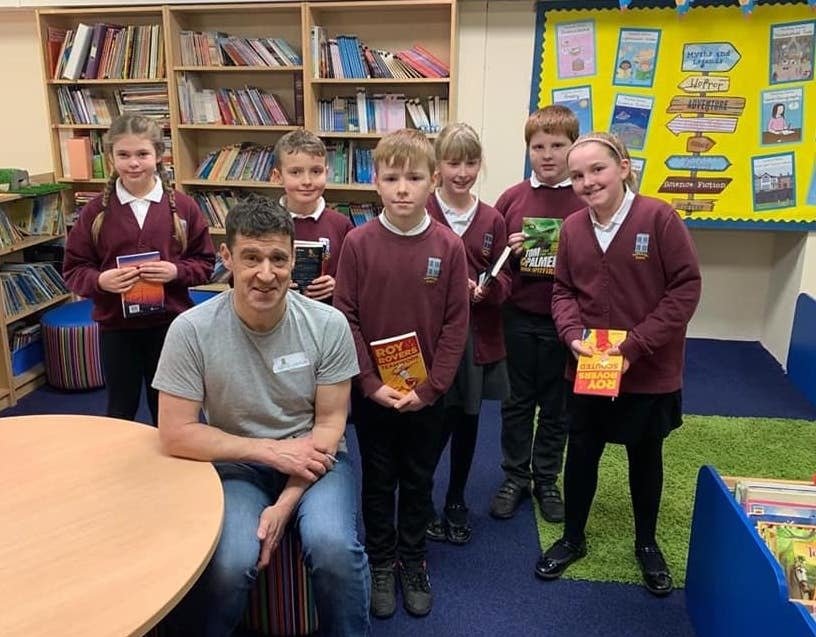 Intent
At Harpur Hill Primary School and Nursery, reading is at the heart of our curriculum. It is our intention that every child will be a reader. From the start of their journey with us, children are supported to develop a love of reading. They are exposed to high quality texts and through a consistent approach to the teaching of phonics, they are provided with the skills they need to decode confidently (see Phonics and Early Reading sections).
We value reading as a key life skill and we are dedicated to enabling our pupils to become lifelong readers. We believe that through supporting our children to learn to read, they will be able to read to learn for the rest of their lives. Reading is key for academic success. We believe in developing reading fluency and all comprehension skills coupled with promoting a love of reading so all of our children can access the delights and rewards that reading provides.
Implementation
With these aims in mind, reading opportunities are timetabled daily across all year groups. Reading practice sessions from Reception to Year 6, provide the children with opportunities to develop word reading and comprehension skills, incorporating all strands of reading comprehension using the VIPERS questioning model. Whole class reading is interwoven into English lessons.
In Nursery, Reception, Year 1 and Year 2, daily phonics supports the development of early reading skills. In addition to the discrete daily reading, a diverse range of reading opportunities are embedded across the curriculum. Quality texts, which link to our History and Geography topics, are used as a lead into many writing opportunities where new vocabulary can be learnt and applied and whole class texts are shared with the children to allow time to listen to and enjoy stories. Vulnerable groups and those needing additional reading support are identified by class teachers and reading interventions are put in place to support the development of their reading. This may be small group comprehension work or additional daily reading to develop fluency and build confidence. Purchases of lower level, older interest books have been bought to support our less confident readers in KS2.
A recent overhaul of our reading scheme books lead to substantial new purchases from a variety of different publishers and complete re-banding of our individual reading books. In classrooms, children are able to choose their own book, from the level that they are currently working, enabling the children to choose a book that is of interest to them. Similarly, new purchases have been made to improve the selection of phonics books available to the children, along with accessing Ebooks for group reading tasks. Reading is celebrated at Harpur Hill Primary School and Nursery and there are many opportunities for the children to develop and enhance their love of reading across the school year. We have a fantastic library that all children can visit to share stories and take out books. Our book week coincides with World book day. We spend the week focusing on reading, with competitions, author visits, creative activities and sharing stories to expose our children to new authors and promote the enjoyment of reading.
Parental support is crucial in the development of a child's reading ability and we love to read your comments in their reading diaries.
Impact
Our pupils enjoy reading and are exposed to a broad range of texts and authors. Successful readers are nurtured through effective teaching of both language comprehension and word reading. Pupils have a good range of vocabulary that they are able to apply in their writing.
We foster a community of enthusiastic and engaged readers and writers who we hope will carry forward the high aspirations and creativity that has been encouraged at Harpur Hill Primary School and Nursery as they move forward in their education.
How do we teach reading?
We have a variety of strategies that we use to teach reading.
Listed below are the schemes and strategies that we use.
Strands

EYFS

YEAR 1/YEAR 2

YEAR 3/YEAR 4

YEAR 5/YEAR 6

Word Recognition Skills

Phonic sessions – tricky words displayed around the class. Children go on word hunts and play word bingo. Tricky words and sounds are on flashcards – these are sent home. Tricky words and sounds are practised during transitions (line up time / before lunch etc)

Phonics lessons – start of day activity. CEW activities / games (eg bingo) English lessons ( eg hunting for particular words) Wordsearches (linked to CEW / Topic words)

Common exception words – cloze procedures. Star words Words mats / word pyramids Working walls Specific words eg adverbs (prompts) Spelling investigations

VIPERS Star words Words mats / word pyramids Working walls Specific words eg adverbs (prompts) Spelling investigations.

Frequency

Daily morning reading activities and phonics. Reading schemes – eg Collins Big Cat. 1 x weekly flashcards with TA Story of the week. Daily story time

Daily (English, Phonics, Storytime) Sometimes more than one session a day. Reading Schemes – eg Collins Big Cat.

Daily eg VIPERS in English and other subjects. Reading Explorers. Homework weekly.

VIPERS lessons daily. Homework weekly Reading Buddies Rewards and praise Variety of reading material given.

Fluency

Revisit and review in phonics sessions Repetition of tricky words / sounds in phonics.

Revisit and review in phonics lessons. Daily / weekly readers.

Reading aloud Reading explorers 3 x weekly 60 second reads Reading buddies 1:1 with an adult. Y3 / Y6 reading buddies Y4 mixed ability buddies Drama / Poetry expression and intonation.

Reading Explorers 3 x weekly. Regular reading sessions. Timed reads (60 second reads / SATs practise) Reading Buddies – Y3 / Y6 1: 1 with an adult. Reading aloud.

Inference

1:1 reading Shared reading Group reading sessions

English lessons Shared reading time (VIPERS) Class story (discussion around this)

VIPERS English lessons Maths: reading and problem solving. Topic: evidence of how we know about the Stone Age for example.

VIPERS lessons Reading Explorers English Lessons Inference group – Y6 intervention Using pictures for inference in History, Art and Science. PEE in comprehension lessons.

Stamina

1:1 reading

Phonics practise and apply

Daily readers.

Phonics (practise and apply)

Daily / weekly readers (where possible)

60 second reads

Ambitious book choices

Build on Y2 reading skills.

Quiet reading

Reading at home

Tests and test technique.

SATs reading test practise.

SAT Buster books – Y6 revision

Background Knowledge

Following children's interests

Traditional tale topic / focus

Linking to experiences

Story structures and story lines.

Links to experiences or other books

Predictions when looking at cover and discussions around this.

Homework

Explanations from the teacher.

Mutual sharing of knowledge.

Discussion in lessons

Vocabulary

VIPERS lessons – discussions.

Using video and pictures.

Reading for Pleasure

Daily story – children's choice.

Reading area

Continuous provision has a range of texts.

Reception library

Bronze, silver and gold awards.

Book corners

Daily storytime

Y1 take a book home with Jen the giraffe.

Spring Term reading challenge.

Class novel

Individual reading books.

Comments in reading books

Reading corners

Spring Term – reading challenge.

Nurture a love of books

Use of the library

Praise and reward charts.

Discussion of favourite books and recommendations. R

eading aloud in lessons.

Reading Buddies

Class novel

Reading corners

Spring Term Reading challenge.

Nurture a love of books.

Use of the library.

Test Skills.

Phonics screening test. Real and nonsense word games.

SATs practise Phonics screening

Classroom secrets Question type – practise in class. Having a go! PIRA reading test - termly

PEE Speed and stamina Self-regulating timed tasks. Reading and understanding the questions. PIRA reading test SATS papers practise SAT Buster revision books in Y6
Long Term English Plan
Click on the link below to see the long term plan for English (includes books that are used).
Reading Vipers
We use the Literacy Shed's 'Reading Vipers' in our whole class and small group teaching. The Reading Vipers approach helps to develop key comprehension skills and enables the children to become more successful readers. Each of the letters stand for one of the key areas of learning:
V - vocabulary
I - infer
P - predict
E - explain
R - retrieve
S - sequence (KS1) summarise (KS2)
Below is a link to the Literacy Shed website where there is a set of example comprehension questions that can be used when reading with your child at home.
www.literacyshedblog.com/blog/reading-vipers
Supporting your child with reading
Research shows that reading regularly at home as well as at school is the key to academic success. In Reception, your child will bring home high frequency words and early reading scheme books when they are ready. Please help your child to practise reading and encourage them.
As your child becomes more independent, we would advise you to encourage them to read a wide range of books and other reading material.
As a parent, you can ask questions about the story that your child is reading and this will help to develop their comprehension skills.
We appreciate your help with supporting your child's reading.
Click on the following link for a guide to reading at home - Enjoy reading guide
Useful Websites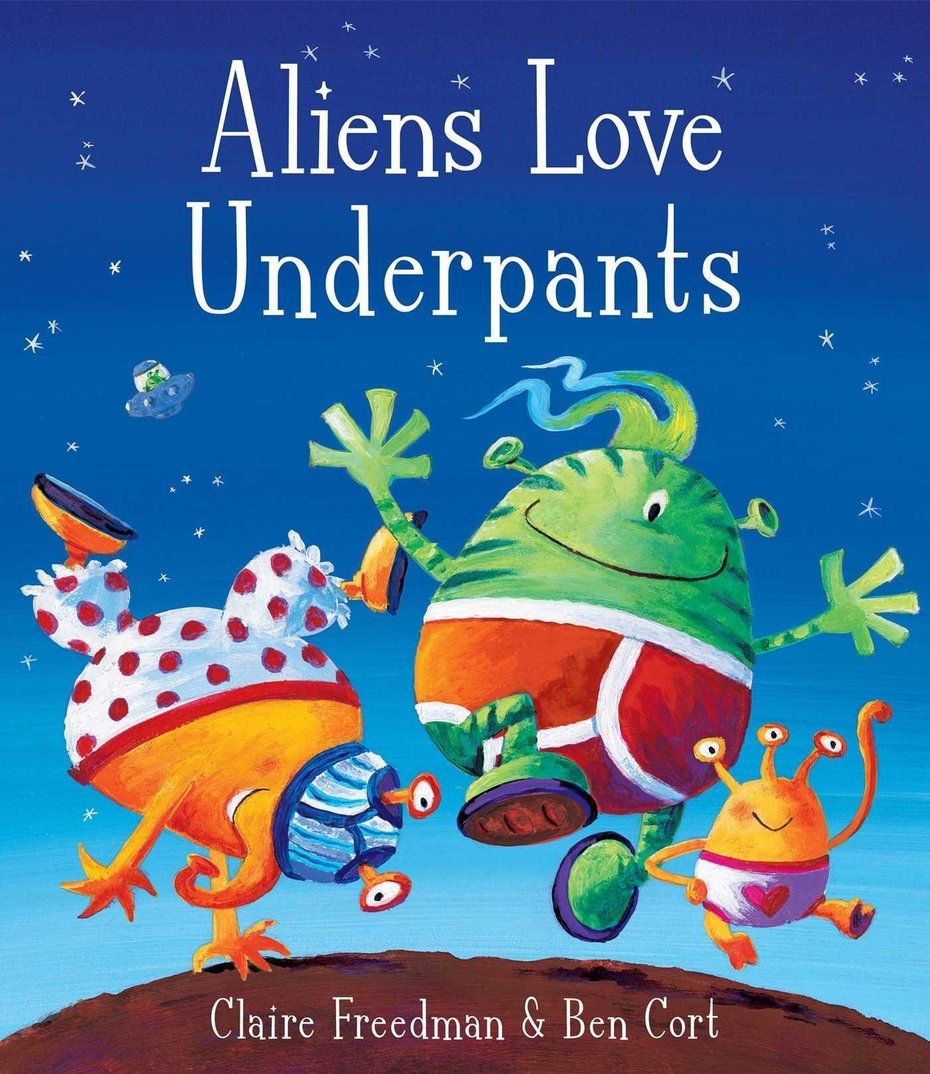 Suggested reading books for KS1 children
Suggested reading books for EYFS