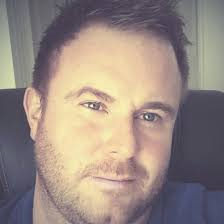 School Governor: Mr Ryan Gordine
I was born in Ascot, Berkshire and moved to Macclesfield in 1993 to work for what was then Macclesfield Borough Council - now known as Cheshire East Council. I have over 20 years previous local authority service, with over 10 years Senior Officer experience within Leisure Centre Management, Strategic Planning, Multi Agency Service Delivery and Commissioning.

I moved to Buxton in 2007. I am happily married and the proud father of 3 young boys. My wife is an Assistant Headteacher who works for SMBC.

Our eldest son started his educational journey at HHPS back in 2014 and our middle son started at the school in 2016 - So two down and one to go in 2018 hopefully.

I became an elected parent governor in February 2016. I sit on the School Full Governing Body and I chair the Management and Leadership sub-committee. I am the link governor for engagement with parents, pupils and other stakeholders.

2016/7 started another exciting chapter and new development phase in the life of this great school. The appointment of a new experienced Headteacher, complemented by new appointments to the teaching team has strengthened the school's position moving forward.

The relationship/partnership between pupils, parents and outside partners, mirrored by a re-energised focus on striving for educational excellence through consistent policy planning, implementation and governance along with a willingness and ability to hit the ground running will be the key to the school's continued future success.

Over the years many teachers and governors, past and present, have played their small part as custodians in the school's successful journey. Many children, teachers and governors have passed through its doors and many more will follow.

Accountability at all levels within the school is important. An embedded narrative of performance excellence and the ability to adapt evolve and develop continuous positive outcomes for all our pupils, importantly needs to be consistently and collectively driven by all staff and governors. I hope that my previous management experience will continue to help ensure strategic direction, clarity, and accountability within the important role of elected parent governor and I am honoured to represent the parent voice and complement a team of like-minded professional custodians going forward.