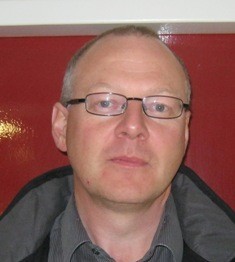 Mr M Rushworth - Chair of Governors

I have been Chair of Governors since September 2014, having been a governor for two years before that.
I am honoured to lead a team of dedicated governors, committed to driving up standards at the school and improving the experience for all our children.

I work for Derbyshire County Council, am married to Debbie and have two grown up sons (yes you are right- I don't look that old!).
Out of work, I am the Warden at Gradbach Scout Camp, where we have recently had a visit from our Chief Scout, Bear Grylls.