Admissions Process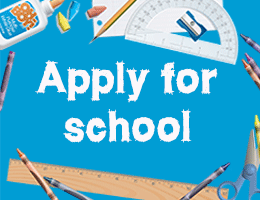 Prospective parents are always welcome to meet with the Headteacher for a tour of the school.
Nursery
Our Governor run Nursery admits children from the term that they have their third birthday (rising threes). The main starting points for Nursery children are: September, January and after Easter. Some parents choose a more gradual, flexible start which can be discussed with school.
If you would like a nursery place for your child, please contact the school office directly.
More information can be found in the Nursery section.
Reception
Children usually start Reception in the September prior to their 5th birthday.
Derbyshire Local Authority allocates places at Harpur Hill Primary School for Reception children.
Parents are required to apply for a place for their child to start Reception using the Derbyshire online admissions process:
www.derbyshire.gov.uk/admissions
The window for applying for places opens in November and closes mid January (prior to the September when children are due to start).
Joining school at other times
You may want to apply for your child to join school other than when they are due to start in Reception.
If you want to apply for a place, you can do this online (see Local Authority guidance in the changing schools section). The Local Authority doesn't usually accept applications earlier than one term in advance of when the place is required.