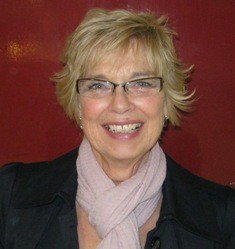 School Governor: Mrs Sylvia Bunting

I have been an Authority Governor at Harpur Hill for almost three years. I have worked in Derbyshire as a teacher and headteacher since the mid 70's and really missed a school environment when I retired in 2007.

Being a Governor keeps me in touch with education and offers me an opportunity to work with staff and governors at Harpur Hill, a school I took to the moment I stepped through the door for the first time!

My family have lived in Buxton for more than 30 years. I have 3 grown-up children and 5 grandchildren (the youngest 2 boys are pupils at the school). My husband, until his recent semi-retirement, was a local lawyer specialising in Criminal Law. I hope that not many of you have met him!!!

Apart from being a Governor, I keep myself busy helping out with the two boys when I can and by baking; cupcakes and loaf cakes which are a part of my repertoire and I guess a few of you may have tried them. Oh - I almost forgot - I am a Season Ticket holder at Manchester United.